Mobilia
National responsibility museum of road transport
Mobilia, run by the Mobilia Foundation, is the national responsibility museum for road transport in Finland.
Mobilia is both an automobile museum and a road museum, which is a rare concept – even internationally speaking.
Our products and their contents are easily accessible on our website. We are also happy to tell you more about our services by phone or during your visit.
We want to develop our operations and services further. We welcome feedback and ideas on how we can improve our services to better meet your needs.
I wish you a rewarding visit to the Mobilia website and warmly welcome you to the other services of Mobilia.
Sincerely
Heidi Rytky
CEO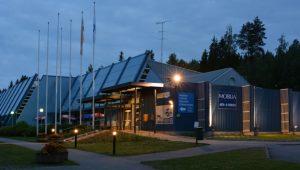 About Mobilia The Mobilia Automobile and Road Museum is run by the Mobilia Foundation, which is backed by 29 automotive and road communities. The Foundation's
Tutustu tarkemmin »