Stories from Redeployment Worksites outdoor exhibition
Working far away from home
'Stories from the Redeployment Worksites' is an outdoor museum located on the Mobilia premises. The exhibition's mobile redeployment worksite huts were transferred from the Savo-Karelia and Turku road districts to Mobilia in the summer of 2003, and the exhibition opened in the summer of 2004.
Redeployment worksites were a key part of Finnish road construction and unemployment management in the 1950s and 1960s. At their peak in the winter of 1958-59, the redeployment sites offered work to more than 50,000 unemployed, of whom more than 16,000 were housed in huts.
There were many different types of worksite huts: from housing, office, tool and catering huts to laboratory huts. Later, the mobile buildings have been used as warehouses, break rooms, and traffic count booths.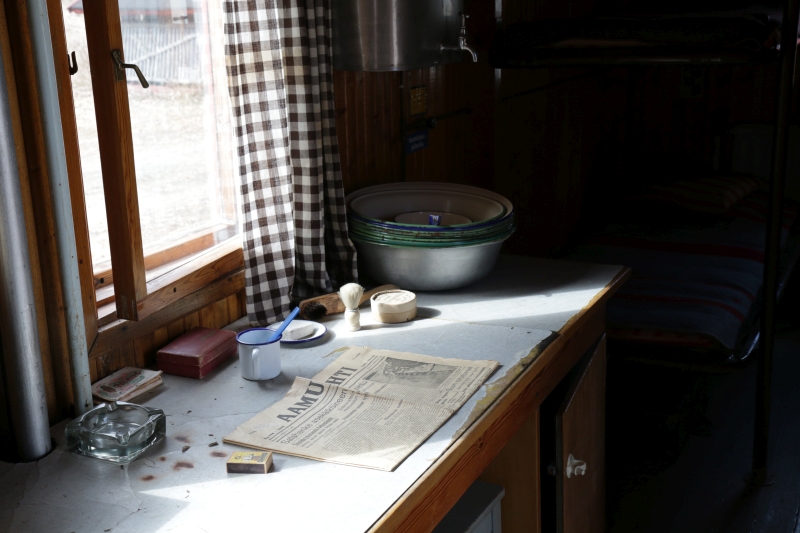 You can visit the museum area during Mobilia's opening hours. Guided group tours will tell stories of life in the redeployment sites and also give you a peek inside the office and housing huts.
Please, check also our online exhibition!