A piece of road transport history
Welcome to Mobilia!
Welcome to our diverse automobile museum!
Mobilia's exhibitions present the history of motoring and road travel in Finland. The main exhibition changes every year and presents the history of road transport from a new and interesting angle. In the Rally Museum you can learn about the history of rallying, while the Mobilia Classics exhibition presents some of the best museum vehicles. There are also a variety of other exhibitions.
Mobilia has a museum shop with a wide range of gift ideas and a specialist road transport themed bookshop.
During the summer, children can practise traffic rules in the Rahtarit traffic park. There is also a child-friendly beach and a popular playground in the area. Whatever the season, children will also find things to do in the museum exhibitions.
The restaurant Wanhat autot ("Old Cars") serves a delicious lunch buffet every day and caters for private functions. Mobilia's conference and event facilities are ideal for family and corporate events of all shapes and sizes.
Mobilia offers a wide range of events. Our area is also an ideal venue for various hobby clubs.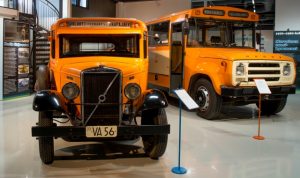 Opening hours and prices Welcome to Mobilia! Opening hours Mobilia open 2 Jan to 31 May every day from 10 am to 4 pm1 Jun
Read more »