Museum bus
Nothing beats a fun bus ride!
Mobilia's museum bus is a 1957 Scania-Vabis. It was once used as a tourist bus by Tampere Regional Transport. The bus can accommodate 35 passengers. The museum bus can be hired with a driver for trips that include a stopover at Mobilia.
Museum bus pricing
starting price € 360
kilometre fee € 1.60 / km
driver's fee € 47 / starting hour
(€ 70 / starting hour on Sundays)
Mobilia entrance ticket € 2 / person
Prices include the applicable VAT.
The driver and kilometre fees for the museum bus will be charged from the moment the bus leaves the garage until the moment the bus makes its final return to the garage.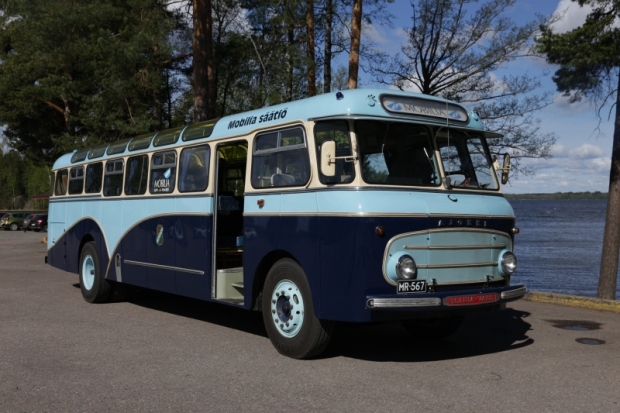 Inquiries and bookings
Mobilia customer service, tel. +358 3 3140 4000
asiakaspalvelu@mobilia.fi