Event services
Unique event facilities will top off any party!
In addition to corporate events, Mobilia's banqueting facilities are ideal for family reunions and celebrations such as birthdays or even weddings.
Located in Kangasala, near Tampere, our facilities are easily reachable from all over Finland. Mobilia's banqueting facilities have a nostalgic museum feel, but our equipment is up to date. The versatile facilities offer plenty of opportunities for different types and sizes of events. Our special milieu will add personality to your celebrations!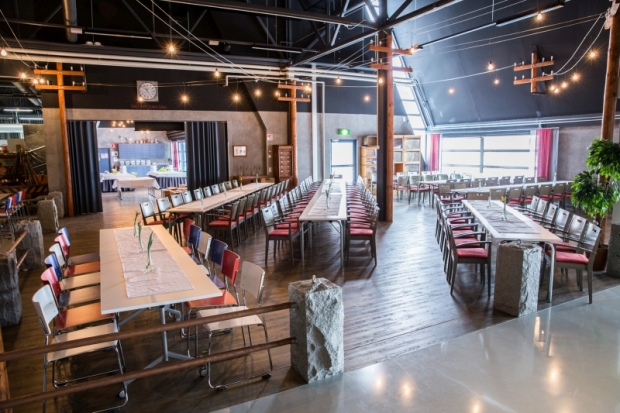 Three banquet rooms at your disposal
• The District Engineer's Room, an enclosed function space for 25 people
• The Farmer's Lounge, an enclosed function space for up to 80 people
• The Police Chief's Square, an open party space for 50 to 250 people with views of the exhibition space
There is also a terrace connected to the function rooms, so you can also celebrate outdoors, weather permitting.
Catering for parties

The catering for parties is provided by our restaurant, whose tasty dishes will satisfy even a large party! Our restaurant is also fully licensed.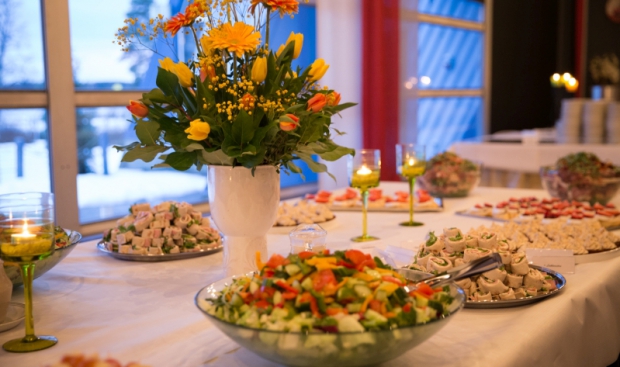 Want to celebrate your special day at Mobilia? Come and visit our event facilities – let's plan the perfect day together!
Inquiries and bookings
Mobilia customer service, tel. +358 3 3140 4000
asiakaspalvelu@mobilia.fi